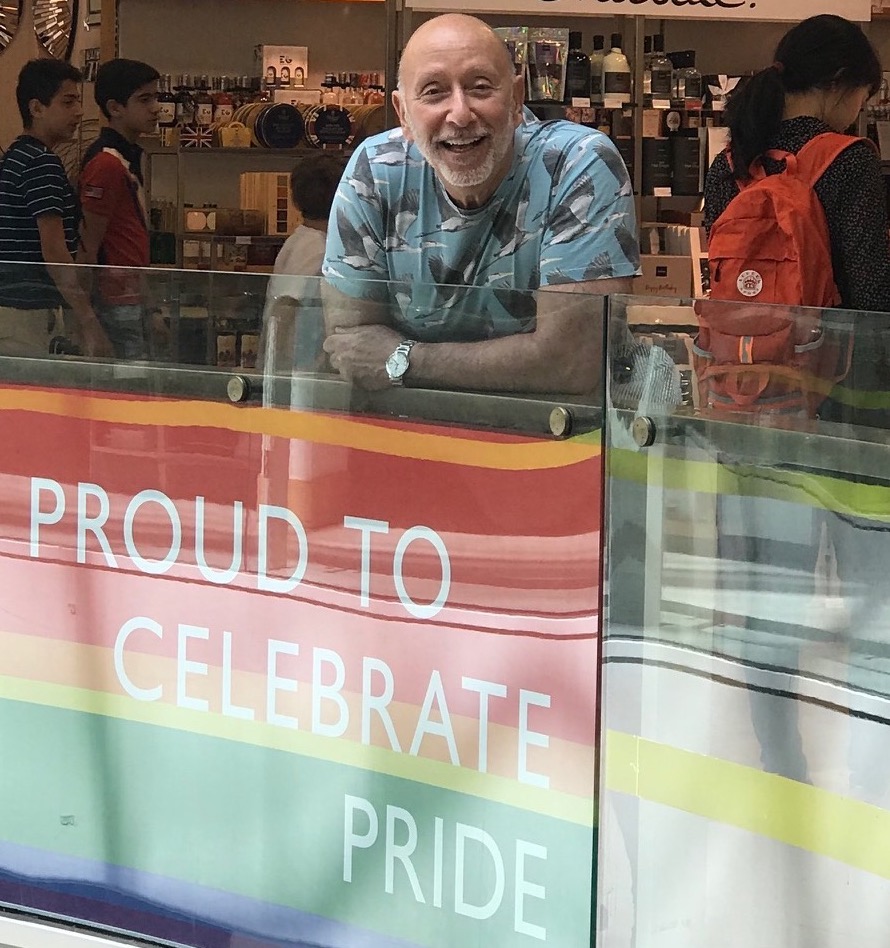 What is The Rainbow Lottery?
The Rainbow Lottery was created in 2021 by RAINBOW CENTRAL CIC.
Set up to support community projects in the local area, The Rainbow Lottery operates on the principle of raising money within the community for the community. We empower local good causes to raise money in a fun and effective way.
In a time of shrinking budgets and increased community need, The Rainbow Lottery enables people to support the causes they care most about, helping good causes to connect with their supporters.
A ticket for The Rainbow Lottery costs £1 a week and 60p will go directly to good causes!
About the founders
When I met my partner, David Murray, 40 years ago in The Markham Arms, Chelsea, things were very different. The Markham was a gay pub only on Saturday afternoons. It seems strange even saying it now, but it was accepted then. There wasn't much of an LGBTQ+ community in those days. In fact, one didn't dare go there any other time for fear of aggro.
We were lucky, becoming a couple in the 80's meant we managed to get through the horrors of the Aids crisis unscathed when so many others didn't. Our luck held out, and like many, we busied ourselves focusing on our careers, David as an architect and me as an advertising copywriter.
In 2006, thanks to unrelenting pressure from the LGBTQ+ community, Civil Partnerships were legalised and we headed off to the Chelsea Town Hall - not far from the Markham Arms (now a Santander, and the spot we met in is now the Manager's office, which didn't help when I was applying for a loan btw).
Clocking up the miles, we recently looked back over our 40 years, when it dawned on us that we'd somehow lived our lives in a kind of blissful gay bubble. It's true – it was like we'd won a lottery in life. That's when the penny dropped. Lotteries. Here we are in the 21st century where there seems to be lotteries for just about everything – except the LGBTQ+ community! This is the community to which we've always belonged and which has been responsible for allowing us to live our lives in a bubble. A lottery will help enormously, just as other lotteries do for their good causes.
Some might say it's payback time for us, which is certainly true. But what is also true is, with this lottery we can be catalysts to assist the community coming together in one central arena of support, where hopefully, it will at last be on a level playing field with so many others doing the same thing, which is in fact, all the community has ever asked of the world.
- Tom Gattos and David Murray