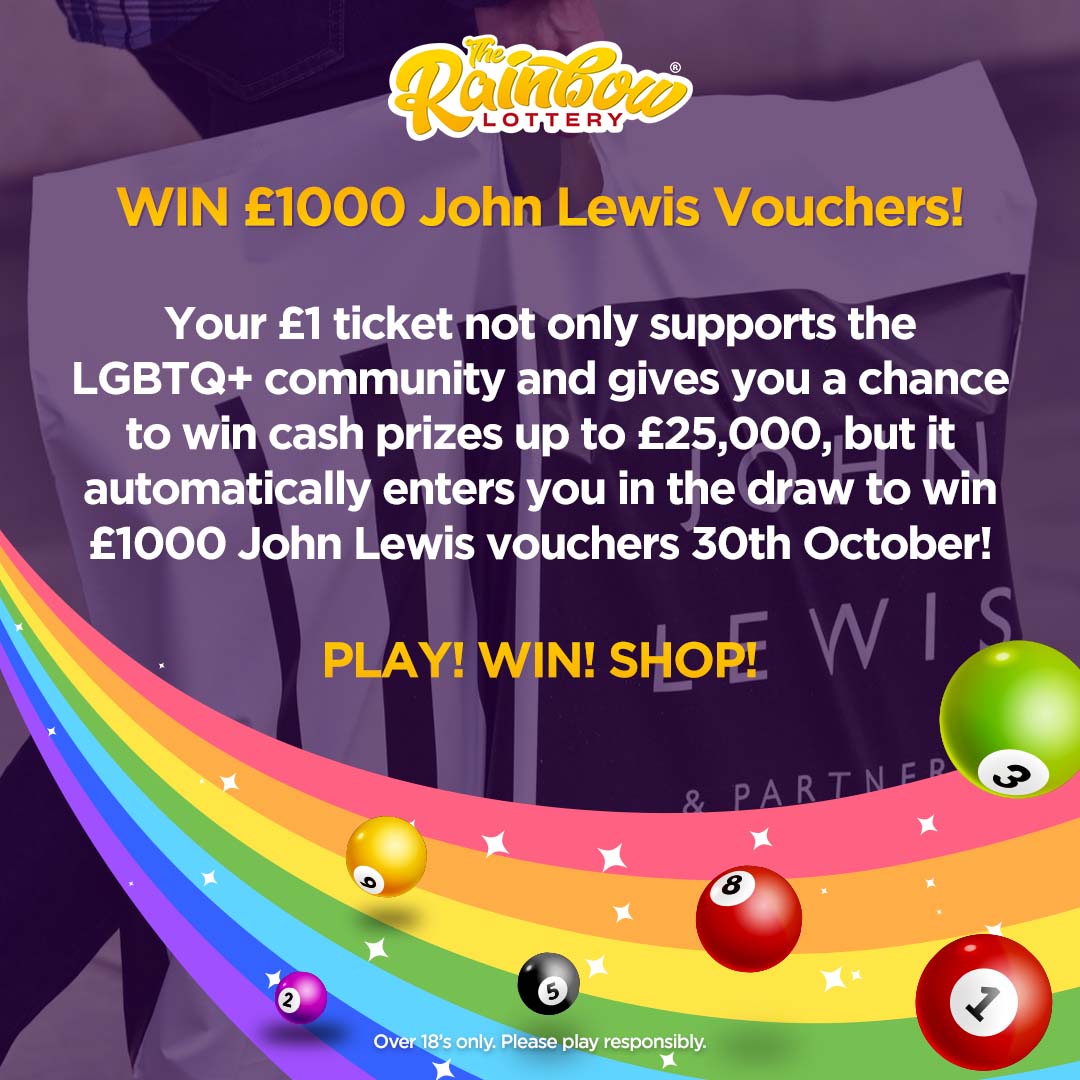 PLAY. WIN. SHOP! WITH A JOHN LEWIS £1,000 VOUCHER!
01 September 2021
Sign up and support the LGBTQ+ good cause of your choice today for just £1 per ticket. You will not only be in with a chance of winning weekly cash prizes up to the £25,000 jackpot, but if you enter before 30th October, you will be in with a chance of winning a £1,000 John Lewis voucher!
Think of what you could buy with £1,000! That shiny new 52" flat screen telly? Some smart new clothes for your autumn/winter wardrobe? A new computer? Bed? Sofa? The world of John Lewis is your oyster!
The draw is on 30th October and the results will be announced at 8pm on the lottery website.
Good luck!
Our causes are on track to raise £80,340.00 this year
2,575 tickets of our 7,980 ticket goal
More top stories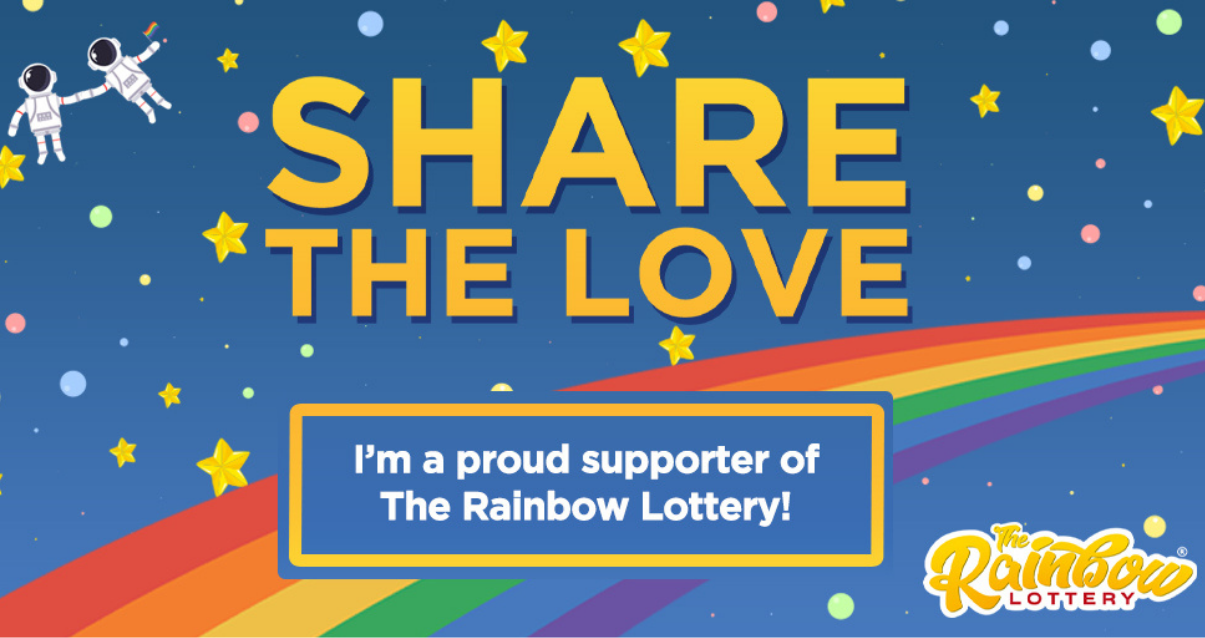 SUPPORTERS OF THE RAINBOW LOTTERY SHARE THE LOVE
As members of the community, we know that being LGBTQ+ isn't just about sexual orientation. It's also about recognising that we're part of an incredible, fabulous, loving global family. One way of ack...
30 July 2021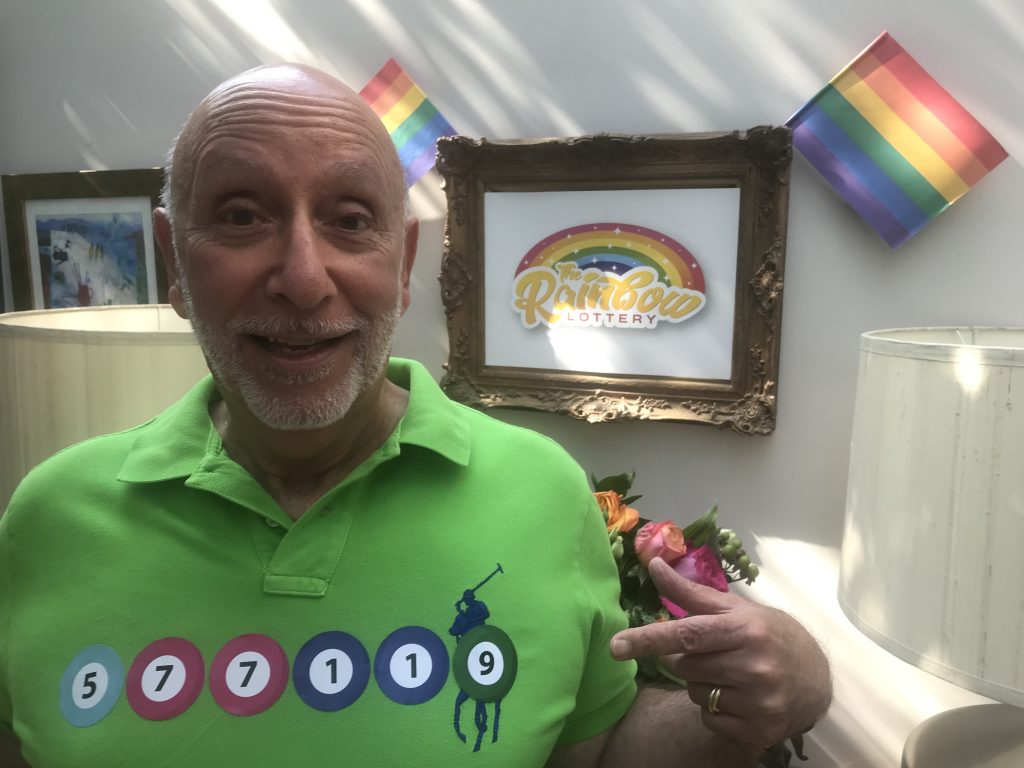 NOW ANNOUNCING THE WINNING NUMBERS LIVE ONLINE
The UK's biggest and most colourful lotto, The Rainbow Lottery, which supports vital LGBTQ+ good causes, has started announcing their weekly winning numbers LIVE every Saturday night at 8pm on C...
21 July 2021
Back to full list
Our causes are on track to raise £80,340.00 this year
2,575 tickets of our 7,980 ticket goal