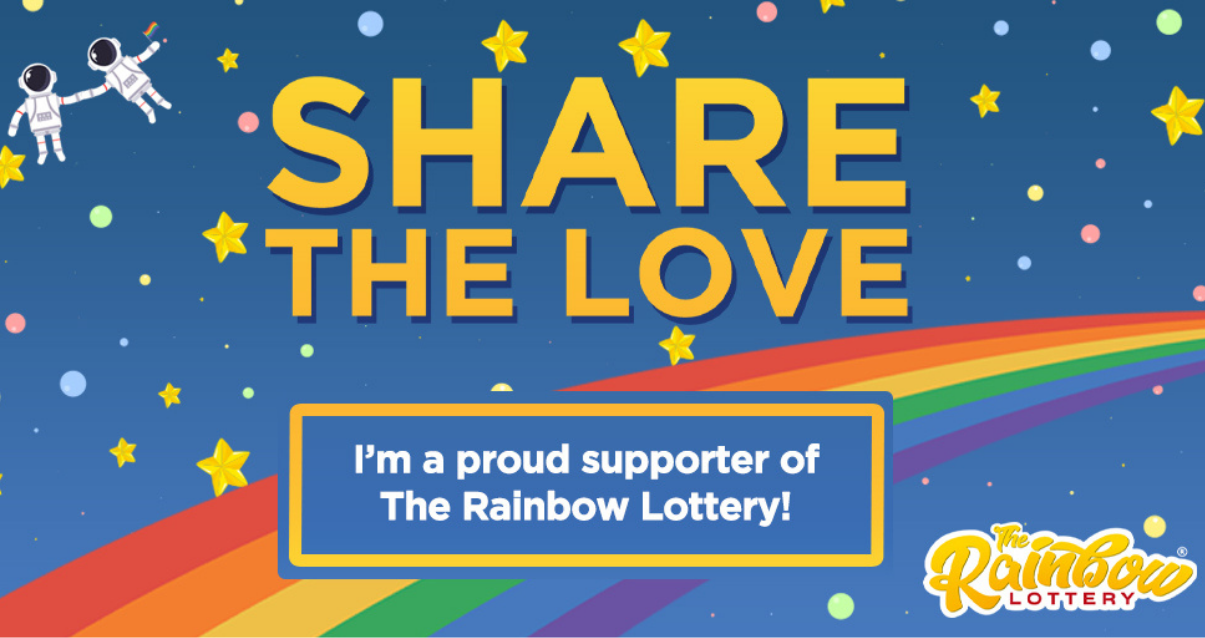 SUPPORTERS OF THE RAINBOW LOTTERY SHARE THE LOVE
30 July 2021
As members of the community, we know that being LGBTQ+ isn't just about sexual orientation. It's also about recognising that we're part of an incredible, fabulous, loving global family. One way of acknowledging that is by playing The Rainbow Lottery which supports our community.
Playing The Rainbow Lottery means that you are able to directly support one of the 100 LGTBQ+ good causes already registered to raise vital funds. Your support means that the supported cause can continue to deliver its valued services to the community.
This is no ordinary lottery, 50% of your £1 ticket purchase goes directly to the cause you choose to support with an additional 10% going to further support good causes. You're buying a chance at the same time as supporting the LGTBQ+ community.
If you have a specific cause that you would like to support through The Rainbow Lottery and you cannot find them, it's likely because they have not yet heard about this fabulous online fundraising opportunity. Please let them know today!
Want to start raising money through the lottery?
The lottery involves no risk and no fees and is an online fundraising solution that will keep funds coming in through the most challenging times. That's right, there are absolutely no upfront costs! Any not-for-profit cause in the UK can register to start raising more money now.
Not only is it quick and easy to register, once you're approved you'll get your own lottery webpage, access to a host of marketing materials and support as well as your own Administrator dashboard to help you track your progress.
Want more information before you apply to start fundraising, why not request a leaflet below.
Our causes are on track to raise £72,945.60 this year
2,338 tickets of our 7,480 ticket goal
More top stories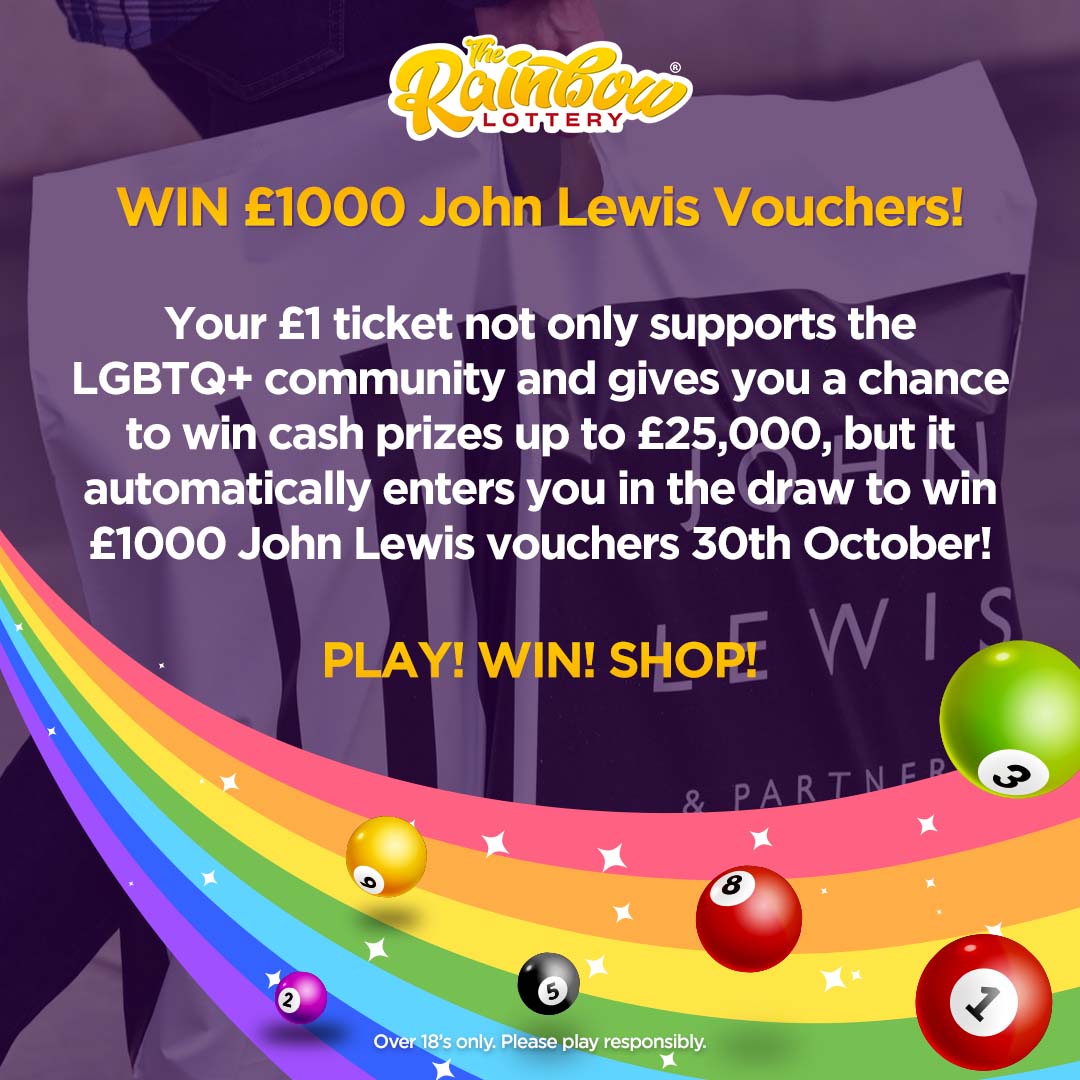 PLAY. WIN. SHOP! WITH A JOHN LEWIS £1,000 VOUCHER!
Sign up and support the LGBTQ+ good cause of your choice today for just £1 per ticket. You will not only be in with a chance of winning weekly cash prizes up to the £25,000 jackpot, but if...
01 September 2021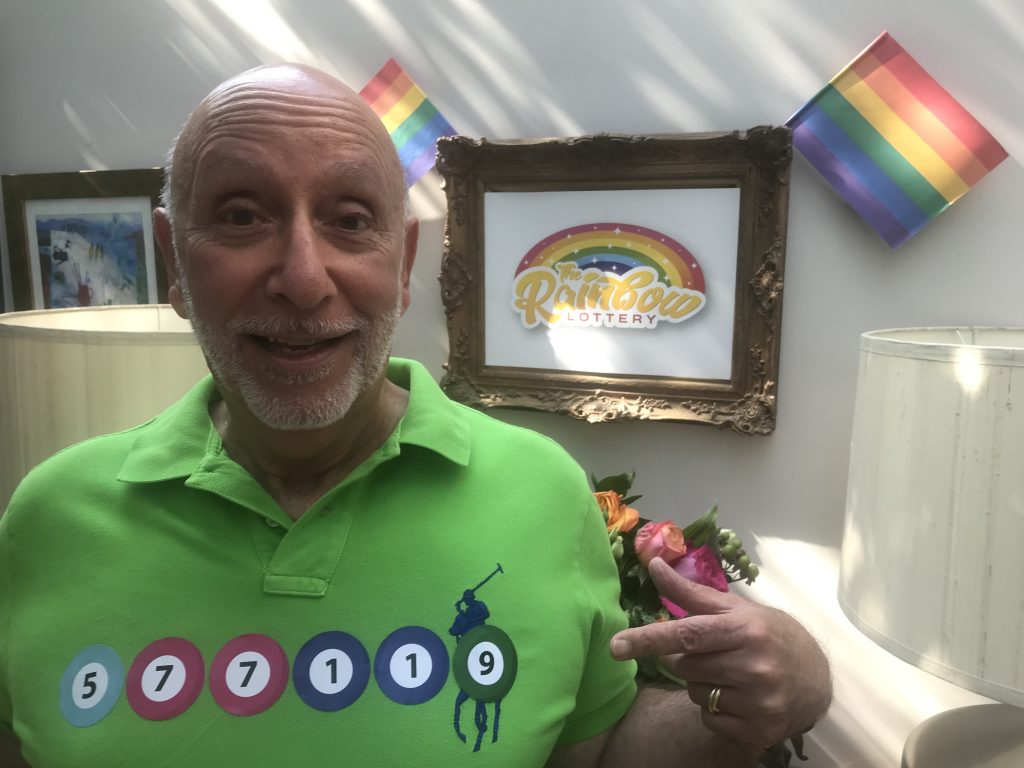 NOW ANNOUNCING THE WINNING NUMBERS LIVE ONLINE
The UK's biggest and most colourful lotto, The Rainbow Lottery, which supports vital LGBTQ+ good causes, has started announcing their weekly winning numbers LIVE every Saturday night at 8pm on C...
21 July 2021
Back to full list
Our causes are on track to raise £72,945.60 this year
2,338 tickets of our 7,480 ticket goal