Geraldine in DERBY supported us with 1 ticket

Someone in LONDON supported us with 3 tickets

Someone in MANCHESTER supported us with 1 ticket

Someone in BRISTOL supported us with 3 tickets

Someone in MANCHESTER supported us with 3 tickets

Someone in NEWCASTLE UPON TYNE supported us with 1 ticket
---
2d 5h 35m

07 August 2021
---
Someone in STOCKTON-ON-TEES won £25.00

Someone in HULL won 3 extra tickets

Someone in POOLE won 3 extra tickets

Someone in BATH won 3 extra tickets

Someone in GLASGOW won 3 extra tickets

Someone in LONDON won 3 extra tickets

Someone in CAMBRIDGE won 3 extra tickets

Someone in TAMWORTH won 3 extra tickets

Someone in WINDSOR won 3 extra tickets

Someone in FORRES won 3 extra tickets

Someone in ST. LEONARDS-ON-SEA won 3 extra tickets

Niki in WARRINGTON won 3 extra tickets

Jamie in EDINBURGH won 3 extra tickets

Jesse in LONDON won 3 extra tickets

Someone in SALFORD won 3 extra tickets

Someone in ENFIELD won 3 extra tickets

Someone in EASTLEIGH won 3 extra tickets

Someone in EDINBURGH won 3 extra tickets

Someone in Brighton won 3 extra tickets

Someone in LEEDS won 3 extra tickets

Someone in MILTON KEYNES won 3 extra tickets

Someone in Sanderstead won 3 extra tickets

Sophie in CALNE won 3 extra tickets

Philip in Middlesbrough won 3 extra tickets

Robin in LONDON won 3 extra tickets

Angela in LONDON won 3 extra tickets

Martin in MANCHESTER won 3 extra tickets

Someone in MANCHESTER won 3 extra tickets

Someone in LONDON won 3 extra tickets

Someone in ABERDEEN won 3 extra tickets

Someone in ILKESTON won 3 extra tickets

Someone in Reading won 3 extra tickets

Someone in GLASGOW won 3 extra tickets

Someone in LONDON won 3 extra tickets

Someone in ABERDEEN won 3 extra tickets

Someone in READING won 3 extra tickets

Ashleigh in PENRYN won 3 extra tickets

Martin in ABERDEEN won 3 extra tickets

Luke in LONDON won 3 extra tickets

Alex in WALLINGFORD won 3 extra tickets
About us
FFLAG provides a much loved and valued service for the community by helping friends and relatives of LGBT+ individuals (especially their parents) understand and accept their children, whether they come out at school age or later in life. All our support is provided by parents who have at least one LGBT+ child (yes, some of us are lucky enough to have more than one!). As well as our Helpline and email support, FFLAG also offers free booklets and information through our website www.fflag.org.uk.
We need your help so we can continue to offer our support services and to campaign for acceptance, equality and fairness for all our LGBT+ family members.
Thank you for your support and good luck!
The mums and dads of FFLAG xx
Help us share our cause on social media
How the lottery works
That's right, unlike many other lotteries, our lottery tickets are only £1 per week.
50% to your chosen cause and 10% to other causes in the LGBTQ+ community.
Match all 6 numbers and you win the JACKPOT!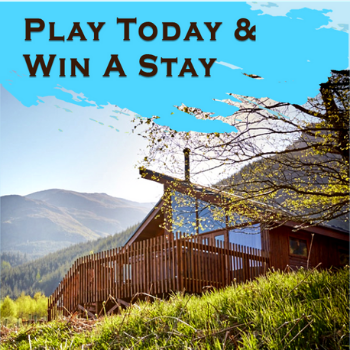 Play Today & Win A Stay
Don't miss the bonus draw on the 28th of August for your chance to WIN a Luxury Forest Staycation!