Someone in Hythe supported us with 3 tickets

Kenneth in St. Helens supported us with 1 ticket

Erica in Reading supported us with 1 ticket

Heslehurst in Thornton-Cleveleys supported us with 1 ticket

Someone in Manchester supported us with 5 tickets

Matt in Peterlee supported us with 10 tickets
---
2d 19h 8m

04 December 2021
---
Andy in LONDON won £250.00

Stephen in SELBY won £25.00

Someone in BRIGHTON won £25.00

Kate in BRIGHTON won £25.00

Someone in BROXBURN won £25.00

Someone in SALISBURY won £25.00

Someone in CHELTENHAM won £25.00

Someone in EXMOUTH won £25.00

Someone in NOTTINGHAM won 3 extra tickets

Amy Adams in READING won 3 extra tickets

Craig in LONDON won 3 extra tickets

Yvette in KIRKCUDBRIGHT won 3 extra tickets

Paul Kay in WIGAN won 3 extra tickets

Ellen in Wells-Next-The-Sea won 3 extra tickets

Someone in SHEFFIELD won 3 extra tickets

Someone in ALTRINCHAM won 3 extra tickets

Someone in NOTTINGHAM won 3 extra tickets

Someone in PLYMOUTH won 3 extra tickets

Someone in EXETER won 3 extra tickets

Someone in LONDON won 3 extra tickets

Someone in EDINBURGH won 3 extra tickets

Someone in EXETER won 3 extra tickets

Someone in READING won 3 extra tickets

Someone in WELLINGBOROUGH won 3 extra tickets

Someone in ILKESTON won 3 extra tickets

Stephanie in LONDON won 3 extra tickets

Addison in WITNEY won 3 extra tickets

Someone in CARLISLE won 3 extra tickets

Someone in LONDON won 3 extra tickets

Someone in LONDON won 3 extra tickets

Someone in LONDON won 3 extra tickets

Someone in LIVERPOOL won 3 extra tickets

Mark in SWINDON won 3 extra tickets

Richard in LONDON won 3 extra tickets

Ian in DUMFRIES won 3 extra tickets

Someone in REDDITCH won 3 extra tickets

Someone in NEWARK won 3 extra tickets

Someone in MILTON KEYNES won 3 extra tickets

Someone in NEATH won 3 extra tickets

Someone in SALFORD won 3 extra tickets

Someone in BRISTOL won 3 extra tickets

Someone in SALISBURY won 3 extra tickets

Someone in LONDON won 3 extra tickets

martin in NEW ROMNEY won 3 extra tickets

Daniel in LONDON won 3 extra tickets

Someone in READING won 3 extra tickets

Someone in WATFORD won 3 extra tickets

Someone in SHREWSBURY won 3 extra tickets

Someone in TRURO won 3 extra tickets

Someone in TRURO won 3 extra tickets

Ian in DERBY won 3 extra tickets

Kathryn in CANNOCK won 3 extra tickets

Malvin in WOLVERHAMPTON won 3 extra tickets

Emma in WATFORD won 3 extra tickets

William in EXETER won 3 extra tickets
How the lottery works
That's right, unlike many other lotteries, our lottery tickets are only £1 per week.
50% to your chosen cause and 10% to other causes in the LGBTQ+ community.
Match all 6 numbers and you win the JACKPOT!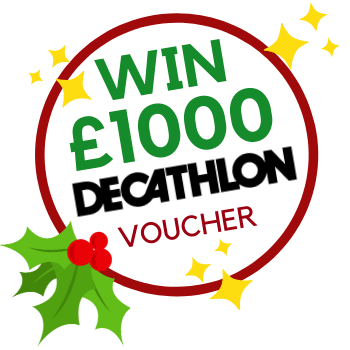 'Tis The Season To Make A Difference Today - PLAY
Choose to make a real difference to the community for £1 a week through the lottery. Your support also gives you chances at weekly cash prizes, PLUS, be in the draw on the 1st of January 2022 for your chance to WIN a £1,000 DECATHLON voucher to spend on 70+ sports, nutrition & body care products!