Someone in Exeter supported us with 5 tickets

Andrew in Bristol supported us with 1 ticket

Angela in Fort William supported us with 3 tickets

Someone in London supported us with 5 tickets

Someone in London supported us with 5 tickets

Someone in London supported us with 3 tickets
---
3d 1h 39m

25 September 2021
---
Someone in STOCKTON-ON-TEES won £250.00

Rebecca in SEASCALE won £25.00

John in Reading won £25.00

Rob in HOVE won £25.00

Chloe in EDINBURGH won £25.00

Yvette in KIRKCUDBRIGHT won £25.00

Kelly in BIRMINGHAM won £25.00

Someone in YORK won £25.00

Someone in REDRUTH won £25.00

Sophie in LONDON won £25.00

Someone in SEAFORD won £25.00

Someone in HULL won £25.00

Someone in NORWICH won 3 extra tickets

Someone in LLANELLI won 3 extra tickets

Someone in LONDON won 3 extra tickets

Someone in DUNFERMLINE won 3 extra tickets

Someone in SPENNYMOOR won 3 extra tickets

Someone in MILTON KEYNES won 3 extra tickets

Someone in SOUTHSEA won 3 extra tickets

Someone in HASTINGS won 3 extra tickets

Someone in LONDON won 3 extra tickets

Someone in LONDON won 3 extra tickets

Someone in ALTRINCHAM won 3 extra tickets

Someone in NOTTINGHAM won 3 extra tickets

Someone in LONDON won 3 extra tickets

Someone in NOTTINGHAM won 3 extra tickets

Someone in ROTHERHAM won 3 extra tickets

Robin in LONDON won 3 extra tickets

Antony Nigliazzo-Masters in ASHFORD won 3 extra tickets

Keith in LONDON won 3 extra tickets

Kelly in BIRMINGHAM won 3 extra tickets

Ed in CANVEY ISLAND won 3 extra tickets

Piermario in LONDON won 3 extra tickets

Someone in MALDON won 3 extra tickets

Someone in BATHGATE won 3 extra tickets

Someone in WIRRAL won 3 extra tickets

Someone in BRIGHTON won 3 extra tickets

Julian in LLANFYLLIN won 3 extra tickets

Someone in BELFAST won 3 extra tickets

Someone in LONDON won 3 extra tickets

Someone in LONDON won 3 extra tickets

Someone in LONDON won 3 extra tickets

Someone in ALFRETON won 3 extra tickets

Someone in LONDON won 3 extra tickets

George in ROCHFORD won 3 extra tickets

Jason in LIVERPOOL won 3 extra tickets

Emily Southcott in SOLIHULL won 3 extra tickets

David in CHELMSFORD won 3 extra tickets

Gaynor in LONDON won 3 extra tickets

Ash in READING won 3 extra tickets

Craig in LONDON won 3 extra tickets

Craig in LONDON won 3 extra tickets

Jamie in EDINBURGH won 3 extra tickets

Kevin in WOLVERHAMPTON won 3 extra tickets

Mark in THETFORD won 3 extra tickets
About us
Consortium are a national specialist infrastructure and membership organisation.
We work to strengthen and support LGBT+ groups, organisations and projects so that they can deliver direct services and campaign for individual rights.
By supporting Consortium you will be making a difference to the lives of LGBT+ communities across UK and playing an active role in our work with over 450 LGBT+ organisations.
Your lottery ticket could contribute to our work in engaging with our members individually, building networks to bring our communities together, and making sure that LGBT+ voices are heard at all levels.

Thank you, and good luck!

Helen Bowie
Head of Partnerships and Development
Consortium
Help us share our cause on social media
How the lottery works
That's right, unlike many other lotteries, our lottery tickets are only £1 per week.
50% to your chosen cause and 10% to other causes in the LGBTQ+ community.
Match all 6 numbers and you win the JACKPOT!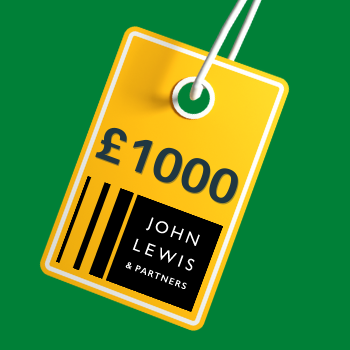 A Grand Way To Support Today!
Help us to help the community. Buy your tickets today and enter our lottery for chances at weekly cash prizes. Plus, be in the draw on the 30th of October for your chance to WIN £1000 in John Lewis Vouchers!