Ian in GREAT MISSENDEN supported us with 3 tickets

Simon in NORTHAMPTON supported us with 2 tickets

Someone in NORTHAMPTON supported us with 2 tickets

Someone in MANCHESTER supported us with 2 tickets

Chad in NORTHAMPTON supported us with 3 tickets

Kerry in MILTON KEYNES supported us with 2 tickets
---
2d 4h 35m

07 August 2021
---
Someone in STOCKTON-ON-TEES won £25.00

Someone in HULL won 3 extra tickets

Someone in POOLE won 3 extra tickets

Someone in BATH won 3 extra tickets

Someone in GLASGOW won 3 extra tickets

Someone in LONDON won 3 extra tickets

Someone in CAMBRIDGE won 3 extra tickets

Someone in TAMWORTH won 3 extra tickets

Someone in WINDSOR won 3 extra tickets

Someone in FORRES won 3 extra tickets

Someone in ST. LEONARDS-ON-SEA won 3 extra tickets

Niki in WARRINGTON won 3 extra tickets

Jamie in EDINBURGH won 3 extra tickets

Jesse in LONDON won 3 extra tickets

Someone in SALFORD won 3 extra tickets

Someone in ENFIELD won 3 extra tickets

Someone in EASTLEIGH won 3 extra tickets

Someone in EDINBURGH won 3 extra tickets

Someone in Brighton won 3 extra tickets

Someone in LEEDS won 3 extra tickets

Someone in MILTON KEYNES won 3 extra tickets

Someone in Sanderstead won 3 extra tickets

Sophie in CALNE won 3 extra tickets

Philip in Middlesbrough won 3 extra tickets

Robin in LONDON won 3 extra tickets

Angela in LONDON won 3 extra tickets

Martin in MANCHESTER won 3 extra tickets

Someone in MANCHESTER won 3 extra tickets

Someone in LONDON won 3 extra tickets

Someone in ABERDEEN won 3 extra tickets

Someone in ILKESTON won 3 extra tickets

Someone in Reading won 3 extra tickets

Someone in GLASGOW won 3 extra tickets

Someone in LONDON won 3 extra tickets

Someone in ABERDEEN won 3 extra tickets

Someone in READING won 3 extra tickets

Ashleigh in PENRYN won 3 extra tickets

Martin in ABERDEEN won 3 extra tickets

Luke in LONDON won 3 extra tickets

Alex in WALLINGFORD won 3 extra tickets
How the lottery works
That's right, unlike many other lotteries, our lottery tickets are only £1 per week.
50% to your chosen cause and 10% to other causes in the LGBTQ+ community.
Match all 6 numbers and you win the JACKPOT!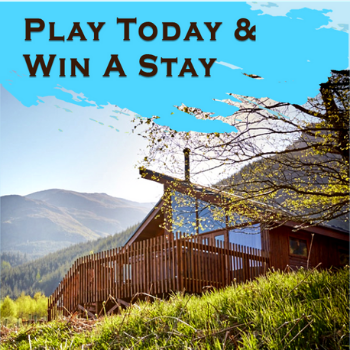 Play Today & Win A Stay
Don't miss the bonus draw on the 28th of August for your chance to WIN a Luxury Forest Staycation!