G in London supported us with 1 ticket

Nicola in Glasgow supported us with 2 tickets

Melissa in Glasgow supported us with 3 tickets

Someone in London supported us with 8 tickets

Someone in London supported us with 5 tickets

Claire in Shrewsbury supported us with 1 ticket
---
2d 3h 24m

02 December 2023
---
Someone in Biggleswade won £250.00

Jack in Grantham won £25.00

Frances in Liverpool won £25.00

Someone in IPSWICH won £25.00

Alison in Elgin won £25.00

Philip in Nottingham won £25.00

David in London won £25.00

Someone in Wakefield won £25.00

Olive in HUNTLY won £25.00

Christine in London won £25.00

Someone in Crewe won £25.00

JOHN in Glasgow won £25.00

Edwin Buckley in MANCHESTER won £25.00

Elizabeth in Brough won £25.00

Someone in SHEPTON MALLET won £25.00

Someone in Nottingham won 3 extra tickets

Andy in London won 3 extra tickets

Jaime Armando in London won 3 extra tickets

Stephen in Salford Manchester won 3 extra tickets

Lee in Wednesbury won 3 extra tickets

David in Dover won 3 extra tickets

Luke in LINCOLN won 3 extra tickets

Logan in Lancaster won 3 extra tickets

Someone in London won 3 extra tickets

Someone in HULL won 3 extra tickets

James Sales in MANCHESTER won 3 extra tickets

Xa in Cambridge won 3 extra tickets

Alex in BRISTOL won 3 extra tickets

Robert in Blackpool won 3 extra tickets

Andrew in Salford won 3 extra tickets

Someone in SALE won 3 extra tickets

Stephanie in LIVERPOOL won 3 extra tickets

Claire in Liverpool won 3 extra tickets

Maria in London won 3 extra tickets

melvin in Uxbridge won 3 extra tickets

Lottie in London won 3 extra tickets

Phil in Southsea won 3 extra tickets

Chloe in SHEFFIELD won 3 extra tickets

Charlotte in Newport won 3 extra tickets

Amy in Holmfirth won 3 extra tickets

Matthew in BRISTOL won 3 extra tickets

Someone in ASHFORD won 3 extra tickets

Stuart in LONDON won 3 extra tickets

Martin in Leeds won 3 extra tickets

Asha in ISLE OF SKYE won 3 extra tickets

Rae in Harrogate won 3 extra tickets

Paul in CAMBORNE won 3 extra tickets

Lewis in London won 3 extra tickets

Erin in Newton Abbot won 3 extra tickets

Gary in NORTHAMPTON won 3 extra tickets

Richard in London won 3 extra tickets

Lewis in MANCHESTER won 3 extra tickets

Isabel in WHITBY won 3 extra tickets

Trefor in Deal won 3 extra tickets

Someone in London won 3 extra tickets

Gerard in Glasgow won 3 extra tickets

Anthony in Redruth won 3 extra tickets

Someone in Cardiff won 3 extra tickets

Dorothy in EDINBURGH won 3 extra tickets

Liz in Scarborough won 3 extra tickets

Kevin in Clitheroe won 3 extra tickets

Brett in Northampton won 3 extra tickets

Theo in WOODFORD GREEN won 3 extra tickets

Lino in London won 3 extra tickets

Nannette in Loughborough won 3 extra tickets

Claire in HOUGHTON LE SPRING won 3 extra tickets

Graham in Derby won 3 extra tickets

Gill in Prescot won 3 extra tickets

Someone in Luton won 3 extra tickets

David in MANCHESTER won 3 extra tickets

Kim in Sheffield won 3 extra tickets

Someone in NOTTINGHAM won 3 extra tickets

Andrew in CHESTERFIELD won 3 extra tickets

Em in Wolverhampton won 3 extra tickets

David in Bracknell won 3 extra tickets

Lee in Cannock won 3 extra tickets

Someone in ABERDEEN won 3 extra tickets

Bekky in Southsea won 3 extra tickets

Someone in BOLTON won 3 extra tickets

anne in Holsworthy won 3 extra tickets

Peter in Uxbridge won 3 extra tickets

Sean in MANCHESTER won 3 extra tickets

Jason in Purley won 3 extra tickets

Kok Leong in London won 3 extra tickets

Alan in Aberdeen won 3 extra tickets

Simon in LONDON won 3 extra tickets

Meg in Edinburgh won 3 extra tickets

Kelly in Blairgowrie won 3 extra tickets

Petra in NOTTINGHAM won 3 extra tickets

Sarah in NEWHAVEN won 3 extra tickets

Someone in Luton won 3 extra tickets

Ben in Gravesend won 3 extra tickets

Paul in Manchester won 3 extra tickets

Louise in Brighton won 3 extra tickets

Catherine in Barnet won 3 extra tickets

charlotte in Sandbach won 3 extra tickets

Matthew in Manchester won 3 extra tickets

Stephen in LONDON won 3 extra tickets

Colette in Folkestone won 3 extra tickets

Someone in Sherborne won 3 extra tickets

Jeremy in Wembley won 3 extra tickets

Sian in Liverpool won 3 extra tickets

Someone in CHEADLE won 3 extra tickets

Steve in Hassocks won 3 extra tickets

Christopher in Stevenage won 3 extra tickets

Jennifer in Scarborough won 3 extra tickets

Someone in SHREWSBURY won 3 extra tickets

Glynn Warren in Plymouth won 3 extra tickets
About us
As a diverse and friendly LGBTQ+ cycling group, PRiDE OUT's goal is to transform the lives of LGBTQIA+ people through social exercise in a relaxed, inclusive environment and safe space.

With your help, we can life-changing raise funds to travel and train many new ride captiains and host more group cycling rides across the whole UK.
You also get the chance to win up to £25,000. It's a win-win.

Thank you for your support and good luck! Don't forget to play responsibly.

Richard Hearne (he/him)
Chairperson
PRiDE OUT

Web: www.prideout.co.uk
Email: [email protected]
Help us share our cause on social media
How the lottery works
That's right, unlike many other lotteries, our lottery tickets are only £1 per week.
50% to your chosen cause and 10% to other causes in the LGBTQ+ community.
Match all 6 numbers and you win the JACKPOT!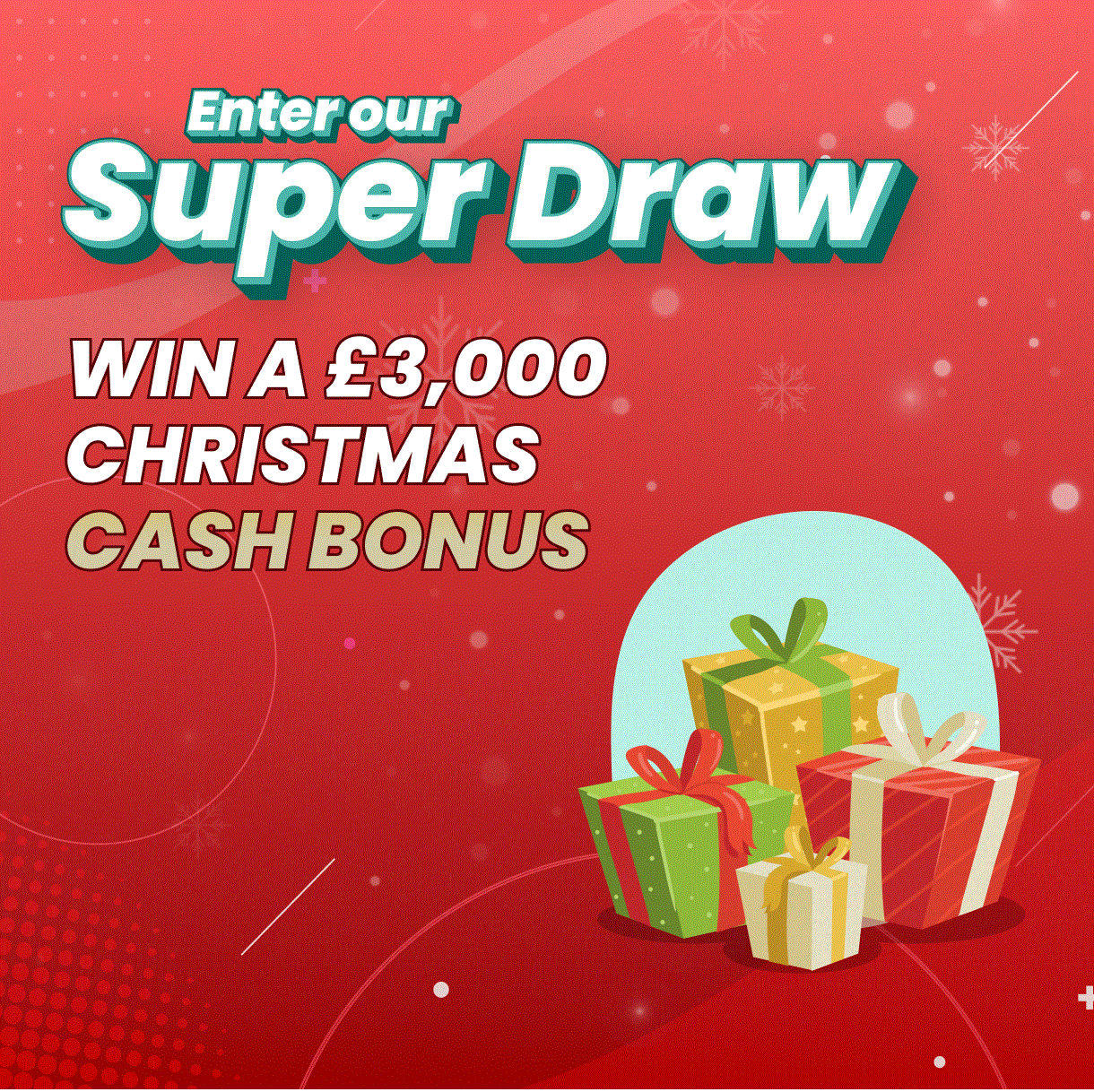 Win a £3,000 Christmas Cash Bonus!
In our festive Super Draw, one lucky person will win an amazing £3,000 Christmas Cash Bonus – you could hit the January sales in style, spread the joy by giving back to a cause that holds a special place in your heart, plan your dream holiday getaway, treat yourself to the latest tech and gadgets, spruce up your living space for the new year; the choice is yours!
Get your Super Draw tickets before Saturday 23rd December to be in with a chance to win!