Someone in Market Drayton supported us with 1 ticket

Liam in Manchester supported us with 2 tickets

Someone in Shrewsbury supported us with 1 ticket

Someone in Shrewsbury supported us with 1 ticket

Someone in Shrewsbury supported us with 2 tickets

Charlotte in Market Drayton supported us with 1 ticket
---
3d 19h 16m

02 July 2022
---
Stephen in SUDBURY won £25.00

William in EXETER won 3 extra tickets

Michael in LEIGH-ON-SEA won 3 extra tickets

James Sales in MANCHESTER won 3 extra tickets

Eve in ALEXANDRIA won 3 extra tickets

Someone in STOCKPORT won 3 extra tickets

Someone in TELFORD won 3 extra tickets

Ceri in PORTH won 3 extra tickets

Someone in HARTLEPOOL won 3 extra tickets

Someone in BATHGATE won 3 extra tickets

Someone in NEWARK won 3 extra tickets

Someone in SALE won 3 extra tickets

Someone in MANCHESTER won 3 extra tickets

Philippa in LOUGHBOROUGH won 3 extra tickets

Someone in PRINCES RISBOROUGH won 3 extra tickets

Someone in ROTHERHAM won 3 extra tickets

Someone in FAREHAM won 3 extra tickets

Piermario in LONDON won 3 extra tickets

Adie in HOLYWELL won 3 extra tickets

Elspeth in BARRY won 3 extra tickets

Chris in BLACKPOOL won 3 extra tickets

Peter in HAYLE won 3 extra tickets

Maria in PENZANCE won 3 extra tickets

Nicole in CRICCIETH won 3 extra tickets

Peter in MANCHESTER won 3 extra tickets

David in WAKEFIELD won 3 extra tickets

Keith in THAME won 3 extra tickets

Someone in LONDON won 3 extra tickets

Lee in HITCHIN won 3 extra tickets

R Thos. Rainbow in LONDON won 3 extra tickets

Philip in LONDON won 3 extra tickets

ROBERT JEWELL in LLANFAIRFECHAN won 3 extra tickets

Derek in DUNFERMLINE won 3 extra tickets

Liane in LEAMINGTON SPA won 3 extra tickets

Polly in LONDON won 3 extra tickets

Joshua in NORTHAMPTON won 3 extra tickets

Nat in MANCHESTER won 3 extra tickets

Jade Murray in WIRRAL won 3 extra tickets

Denise in WALLINGTON won 3 extra tickets

Someone in LONDON won 3 extra tickets

Someone in LONDON won 3 extra tickets

Someone in BRACKNELL won 3 extra tickets

Someone in NOTTINGHAM won 3 extra tickets

Someone in SALFORD won 3 extra tickets

Someone in THATCHAM won 3 extra tickets

Someone in DINAS POWYS won 3 extra tickets

Vicky in CHORLEY won 3 extra tickets

Sadie in Dunstable won 3 extra tickets

beckie in Felixstowe won 3 extra tickets

Simon in LONDON won 3 extra tickets

Rebecca in ST. IVES won 3 extra tickets

Andrea in BOLTON won 3 extra tickets

Stella in LLANELLI won 3 extra tickets

Jeremy in STOKE-ON-TRENT won 3 extra tickets

David Charles-Cully in BLACKPOOL won 3 extra tickets

William in PENZANCE won 3 extra tickets

Someone in CREWE won 3 extra tickets

Alan in PEACEHAVEN won 3 extra tickets

Catherine in WESTCLIFF-ON-SEA won 3 extra tickets
About us
SAND (Safe Ageing No Discrimination) is committed to increasing LGBT+ inclusion, challenging discrimination, promoting accessibility and equality of opportunity for LGBT+ people ageing in Shropshire, Telford and Wrekin.
We need your help so we can continue to work with the LGBT+ community and service providers to make Shropshire Telford & Wrekin a more rainbow place to live and love!
Thank you for your support and good luck!
Yours sincerely,
Sal Hampson
Help us share our cause on social media
How the lottery works
That's right, unlike many other lotteries, our lottery tickets are only £1 per week.
50% to your chosen cause and 10% to other causes in the LGBTQ+ community.
Match all 6 numbers and you win the JACKPOT!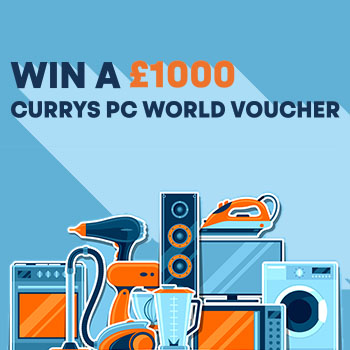 Win a £1,000 Currys eGift Card
Need an upgrade? Get your tickets before 27th August for your chance to win an amazing £1,000 Currys eGift card! From kitchen appliances to TVs, and laptops to iPhones, there's something for everyone!