Mark in Llanelli supported us with 3 tickets

Suzanne in Pulborough supported us with 1 ticket

Someone in Uxbridge supported us with 2 tickets

fiona in Mansfield supported us with 1 ticket

Someone in Luton supported us with 5 tickets

Someone in Telford supported us with 2 tickets
---
2d 11h 35m

23 October 2021
---
Someone in SHEFFIELD won £25.00

Someone in STOCKPORT won £25.00

Someone in GLASGOW won £25.00

Someone in SHEPTON MALLET won £25.00

Rob in DONCASTER won £25.00

Ross in EDINBURGH won 3 extra tickets

Graham in TELFORD won 3 extra tickets

Someone in LONDON won 3 extra tickets

James in WALTHAM CROSS won 3 extra tickets

Ben in BRISTOL won 3 extra tickets

Someone in SUNDERLAND won 3 extra tickets

Someone in SUNDERLAND won 3 extra tickets

Someone in WIGTON won 3 extra tickets

Someone in LONDON won 3 extra tickets

Someone in FORRES won 3 extra tickets

Someone in LONDON won 3 extra tickets

Katelyn in LONDON won 3 extra tickets

Sadie in DUNSTABLE won 3 extra tickets

Someone in FORRES won 3 extra tickets

Liam in GLASGOW won 3 extra tickets

Jane in LONDON won 3 extra tickets

Jane in LONDON won 3 extra tickets

Someone in GLASGOW won 3 extra tickets

Someone in SHEFFIELD won 3 extra tickets

Someone in SETTLE won 3 extra tickets

Paula in SOUTHAMPTON won 3 extra tickets

Addison in WITNEY won 3 extra tickets

Ruth in BRIDGWATER won 3 extra tickets

David in ALFRETON won 3 extra tickets

Someone in LONDON won 3 extra tickets

Someone in READING won 3 extra tickets

Someone in MANCHESTER won 3 extra tickets

Someone in LONDON won 3 extra tickets

Cate in NOTTINGHAM won 3 extra tickets

Someone in DARWEN won 3 extra tickets

Someone in HULL won 3 extra tickets
About us
TRUK Listens provides a sadly much needed and valued service for the community. We run a telephone and WhatsApp helpline service for the transgender and wider community.
We need your help so we can continue to offer and expand our service!

We currently receive no funding so every penny helps us to help you.
Thank you for your support and good luck!
TRUK Listens
Because everybody needs to talk sometime
Help us share our cause on social media
How the lottery works
That's right, unlike many other lotteries, our lottery tickets are only £1 per week.
50% to your chosen cause and 10% to other causes in the LGBTQ+ community.
Match all 6 numbers and you win the JACKPOT!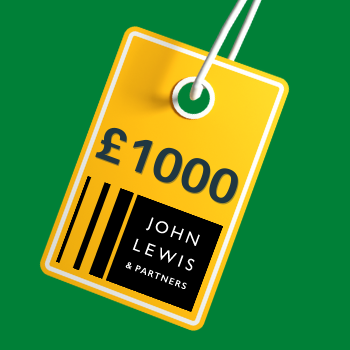 A Grand Way To Support Today!
Help us to help the community. Buy your tickets today and enter our lottery for chances at weekly cash prizes. Plus, be in the draw on the 30th of October for your chance to WIN £1000 in John Lewis Vouchers!